"I wouldn't have believed I was going
through withdrawal a half hour ago."
- Phillip, Morph Device user
A Compassionate and Effective Detox Solution
Removing the pain and fear of opioid withdrawal
The Morph Device is a 100% drug-free way to detoxify opioid-dependent patients. This advanced device can significantly reduce the pain and fear of withdrawal symptoms, helping more patients successfully transition to treatment.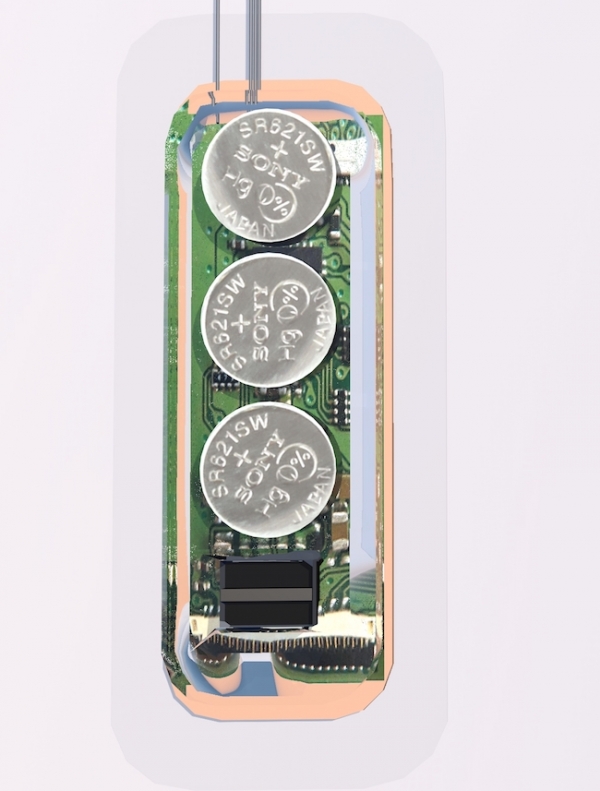 Feel better almost immediately
The Morph Device can reduce severe withdrawal symptoms by 60% after just 20 minutes of use; patients report up to an 80% reduction in symptoms within 60 minutes.
Four to five out of every 10 patients quit detox because of the severity of withdrawal symptoms.
FDA cleared and indicated for use as an aid in reducing opioid withdrawal symptoms.
100% drug-free withdrawal option that offers symptom relief within 20 minutes.
Battery-powered
and portable
The Morph Device is battery-powered – no daily charging or switching battery packs necessary. The small electrical nerve field stimulator is placed behind the patient's ear and adhesive is used to secure it into place. The device stimulates into branches of cranial nerves V, VII, IX and X to help significantly reduce withdrawal symptoms.
Powerful,
long-lasting relief
The Morph Device is designed to work for 10 continuous days, providing constant and powerful relief to opioid withdrawal patients. The Morph Device is a percutaneous nerve field stimulator (PNFS) that is physician-prescribed. The device is categorized as a Class II medical device specifically contradicted for use by patients with cardiac pacemakers, hemophilia, and psoriasis vulgaris. Any bleeding disorders, blood thinning medications, psoriasis in or around the ear would disqualify you from using the device.
Test the Morph
Device anytime
The Morph Device can be tested anytime within the 10-day period of usage to ensure it's working properly. There is no need to remove it from the patient's ear. If needed, the Morph Device is capable of increasing power to the auricular nerve stimulation.
Disclaimer: Therapeutic Neuromodulation Systems LLC is actively working with the FDA to reclassify and expand "indications for use" for our next generation products. Therapeutic Neuromodulation Systems does not promote or recommend any other uses of this device.
Real-Life Morphing: Ashley's Journey
After a dozen years of prescription drug abuse and five years on 50mg of Methadone, Ashely underwent the detox process with the Morph Device. Follow along on her journey as she detoxes over a 17-day period using two devices.